TERROIR AND SOIL PROFILE
Since ancient times, this elite terroir has been the pride of the Vaud vineyards.
Composed of light soil that warms quickly with the first rays of sun, it encourages early ripening and helps to facilitate the maturity of the grapes. This unique glacial moraine soil remarkably organised with a filtering structure, allows deep rooting, ensuring an adequate supply of water to the plant. Stress-free, vines thrive here in perfect harmony in the land of this Great Growth, celebrating a happy marriage between soil and vine. This miraculous harmony is revealed in the wine's smooth, light, fine minerally texture, giving an elegance that has become legendary.
In order to reveal this Great Growths entire personality, the vines are cultivated under very high qualitative requirements. Leaf thinning and harvesting are performed manually and yields are limited.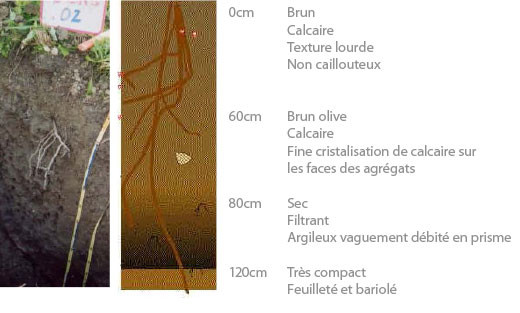 SPECIFICATION SHEET
Grape variety
Chasselas
Vine training system
Guyot simple form
Planting density
6000 plants / ha
Yield
900 gr / m²
Vine growing
Integrated production under the Vinatura label.
Pruning, disbudding, leaf thinning and harvesting are carried out by hand
Weed management
Mechanical weeding in between the vines