Les filles vinifient
#Lesfillesvinifient, roughly translated to #thegirlsmakewine, is a wink to the next generation of the Domaine, which will be entirely feminine.
The range "Les filles vinifient" is composed of four wines: Omnis orange, Nihilo, Initié and Altesse Nature. They are all entirely natural, biodynamic, vinified without fining, filtration or added sulfite. Just pure organic grape juice, fermented and bottled.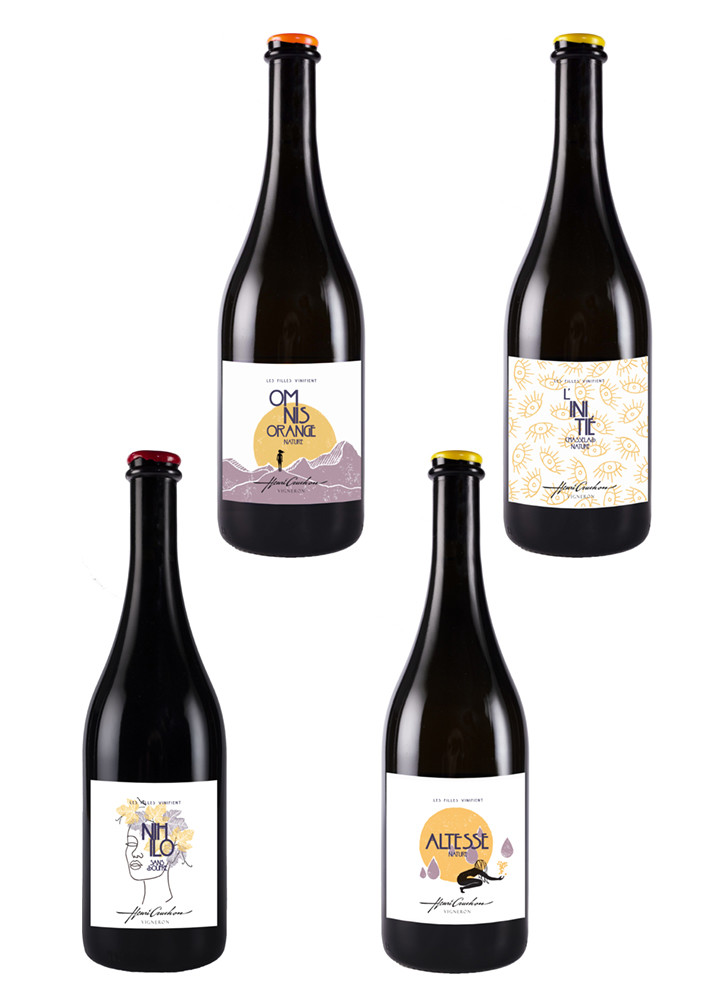 The girls

Yaëlle Cruchon, an agricultural engineer, is currently training to become a winegrower and will be in charge of the vineyard.
Margaret Griggs has studied literature and marketing, and will be in charge of the administrative part of the estate.
Laura Cruchon, is trained with a CFC in sales, which she is currently completing with training in winegrowing. She will be in charge of welcoming and advising our customers.
And Catherine Cruchon, oenological engineer, has been working at the Domaine since 2012, and will continue to take care of the winemaking at the Domaine.