Les filles vinifient
#Lesfillesvinifient, roughly translated to #thegirlsmakewine, is a wink to the next generation of the Domaine, which will be entirely feminine.
The range "Les filles vinifient" is composed of four wines: Omnis orange, Nihilo, Initié and Altesse Nature. They are all entirely natural, biodynamic, vinified without fining, filtration or added sulfite. Just pure organic grape juice, fermented and bottled.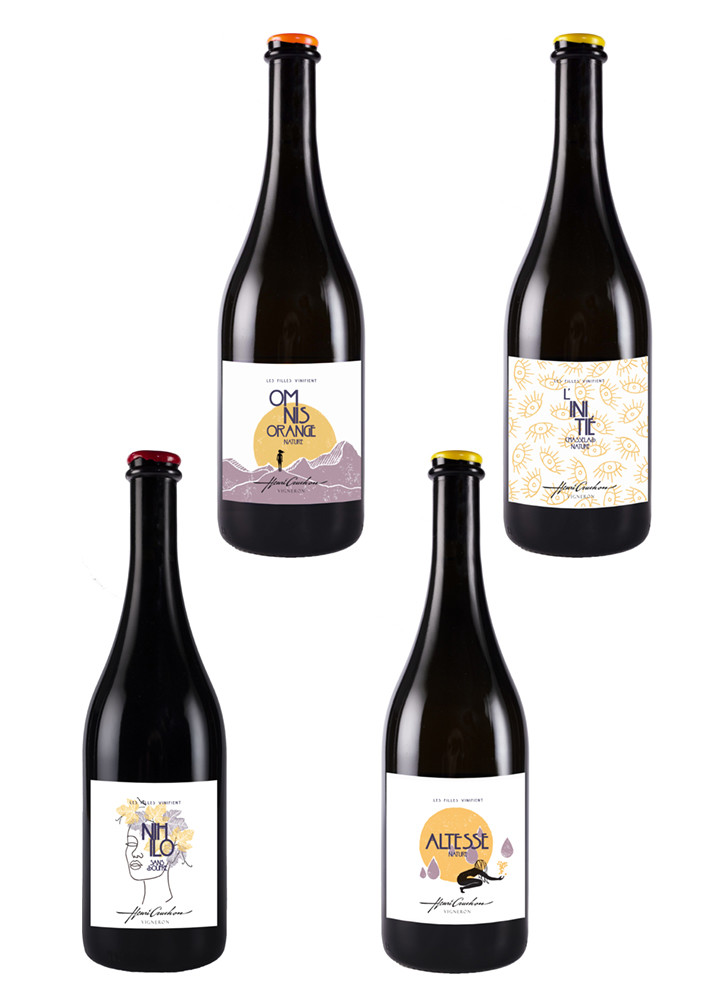 The girls
Yaëlle Cruchon, hat ein Diplom als Agraringenieurin und ein EFZ in Weinbau und verwaltet zusammen mit ihrer Schwester Laura den Weinberg.
Margaret Cruchon-Griggs, Catherines Frau, hat Literatur und Marketing studiert und kümmert sich um den administrativen Teil des Weinguts.
Laura Cruchon hat eine Ausbildung im Verkauf absolviert und diese mit einem EFZ in Weinbau ergänzt. Sie unterstützt ihre Schwester Yaëlle im Weinberg.
Catherine Cruchon-Griggs, Weinhändlerin und Önologin, arbeitet seit 2012 auf dem Weingut und kümmert sich um die Vinifikation des Weinguts.