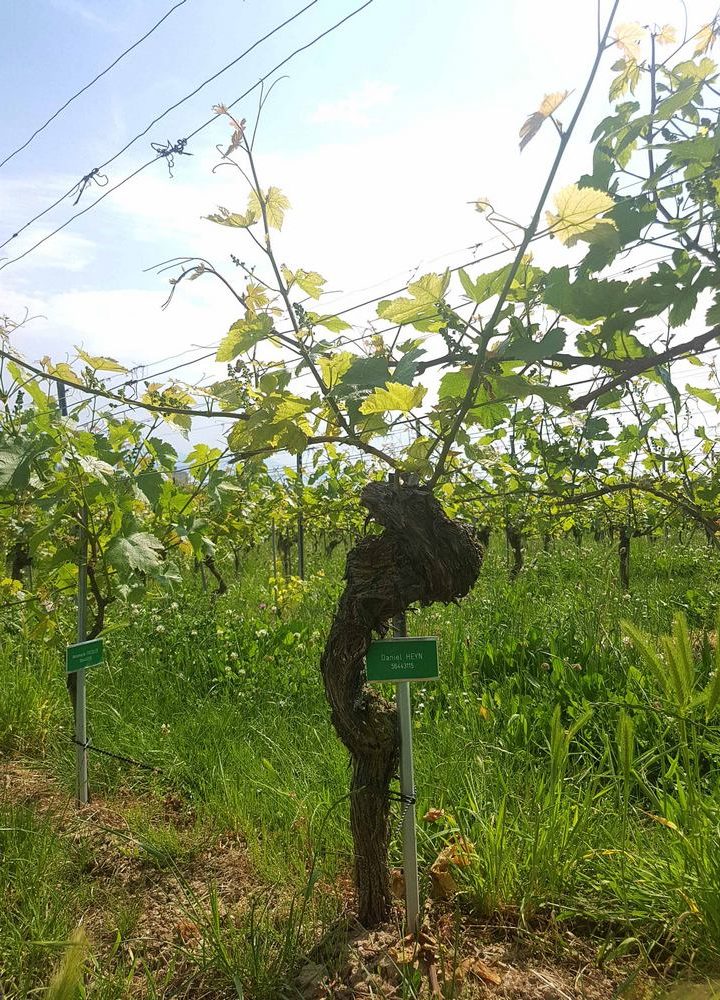 BECOME A PROPRIETOR OF YOUR VERY OWN VINE
What you will receive:
Every year a bottle of wine labeled in your name, for 5 years.
The vine would bear a plaque engraved with your name. This we would be delighted to show you during your visit to the domain.
Every year, when your personalised bottle is ready to be tasted, we send you an invitation to come and collect it at the domain. If you are unable to come to the domain, we send your bottle by post at the end of the year.
Grape variety: Chasselas
Price: 150.- CHF
Inscription en ligne