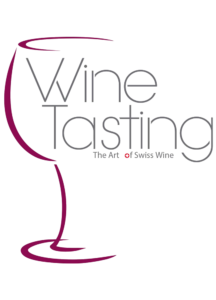 A FIRST IN SWITZERLAND!
THREE DIFFERENT TASTING OPTIONS
Wine tasting CHF 15.- /person
No appointment is necessary during our opening hours.
Try 6 wines from our assortment without any obligation to purchase.
Wine tastings take place during the opening hours and appointments are not necessary. Just come along to the domain during the opening hours. Tastings are free if a minimum of 6 bottles are purchased! " Wine Tastings" are also available in several other cellars under the La Côte appellation. To find other cellars participating in the Wine Tastings venture, download the PDF under the image.
Opening hours
Monday – Friday: 10am -12pm 2pm – 6pm
and Saturday mornings!
Wine Tasting workshop (cheese platter optional)
During the Wine Tasting Workshop you will discover about twenty different wines from the domain, hosted by either Catherine, Michel, or Raoul Cruchon. The Wine Tasting Workshop is an interactive, enriching exchange, ideal for company events or get togethers with friends.
The workshop is available by appointment only, for groups of between 5 to 25 people.
Tastings can also be organised outside our opening hours.
Price
CHF 20.- per person – wine only
CHF 30.- per person – wine, plus bread, cheese and a Vaudois sausage platter
Reservation essential by
Email : contact@henricruchon.com
Tel : 021 801 17 92.
Initiation to wine tasting
In the wine tasting workshop you will learn all about the subtleties of wine tasting with Raoul Cruchon and discover the following:
Wine tasting techniques: the look, the smell and the taste.
The three constituent parts of wine: the aromas, the structure and the texture.
Salty, sweet, bitter and sour.
The great diversity of wine.
How to correctly serve and decant wine, food and wine pairing etc …
Our Wine Tasting Initiation Workshop's aim is to cover the basics and help you to better understand the complexity of wine. By educating you about certain principles that need to be respected, our Initiation workshop enables you to broaden your knowledge and appreciation of wine. Tasting Initiation Workshops are available by appointment only, for groups of
minimum 12 and maximum 15 people.
Duration
3 consecutive evenings from 7pm – 10pm at the domain's cellar
Price
CHF 150.- per person
Reservations essential
Email : contact@henricruchon.com
Ou by phone : 021 801 17 92.