A FAMILY STORY
THE HENRI CRUCHON DOMAIN
The domain cultivates a total of sixteen different grape varieties scattered over several small plots within the vineyards of Morges. A true mosaic of vines spread amongst a landscape of envied natural beauty, each having its own terroir, micro climate and personality. Our challenge lies in the art of converting the fruit from each one of these plots whilst preserving the magic of their terroir.
The originality of grape varieties and terroir can only be expressed through a culture that respects the natural environment.
All of the vines are cultivated bio-dynamically, a method which prohibits any use of chemical products.
The vineyards in Vaud are some of the oldest in Europe, their rich history and long tradition are still very much part of their identity. Thus, Chasselas, the original grape variety from the Pays de Vaud, remains the leading one. When we think of Switzerland and wine we think of Chasselas.
The geographical position of the Vaud vineyards, situated at the crossroads of European cultures also influence which grape varieties are planted. Grape varieties from Burgundy, especially Pinot Noir, have been cultivated in the Morges region for 600 years. Due to their strong historical anchorage, only Chasselas and Pinot Noir can be considered as Great Growths and marketed in the name of the terroir from which they come.
To meet the demand for ever-changing consumption, the Henri Cruchon Domain has recently played a pioneering role in the diversification of grape varieties over the last 30 years, by introducing numerous different varieties that make up a selection unique to the Vaud region.
---
WINEMAKING REMAINS THE LAST MODERN DAY PROFESSION WHEREBY THE WINE MAKER MASTERS THE ENTIRE CHAIN OF PRODUCTION FROM A-Z
THE FAMILY
Coming from a line of winemakers, Henri Cruchon founded the domain in 1976.
Together with two of his sons, Michel and Raoul, the trio, supported by their respective wives, Denise, Anne and Lisa, they rapidly continue to expand their activities.
The new generation is already involved. Since 2010, Catherine Cruchon, oenologist, the eldest daughter of Lisa and Raoul joined the Domain. A real winemaking family sharing a passion for wine.

Henri
Cruchon
Customer contact
.

Michel
Cruchon
Viticulture
.

Raoul
Cruchon
Oenology
.

Amparo
Cruchon
Administration
.

Lisa
Cruchon
Administration
.

Catherine
Cruchon-Griggs
Oenology
.
Laura
Cruchon
Viticulturist
.
Yaëlle
Cruchon
Apprentice Viticulturist
.

Margaret
Cruchon-Griggs
Administration
.
---
OUR TEAM
The winemaker produces the raw material, transforms it, packages it and markets it. The entire process requires multiple skills.
In order to cultivate and vinify grapes, knowledge of the trade is not enough. Practical know-how, mastering certain skills and experience play a key role when delivering a top class product. Extensive management knowledge is required to effectively carry out the following: packaging, marketing, logistics, finance, sales and hospitality.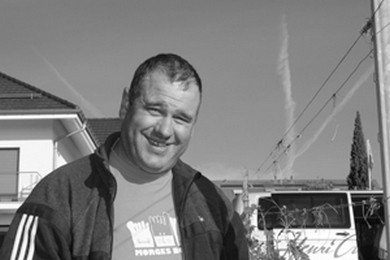 Anibal
Fernandes
Team leader – vineyard
.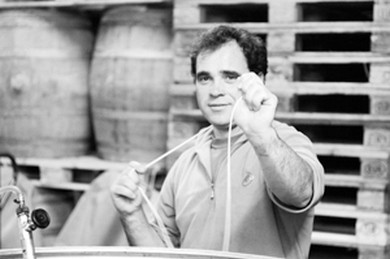 Agostinho
Da Alegria

Vineyard worker
.
Yann
Henry
Cellar Hand
.

Lionel
Martin
Apprentice Viticulturist
.

Nohlan
Grec
Apprentice Weinmaker
.

Our
team
Harvesting – defoliating
.